- Voice Services -
Auto Attendant
Telesystem's Auto Attendant provides a professional first impression for your callers. It is a flexible, powerful, front office tool that automatically answers incoming calls with a customized greeting and menu messages to direct the caller to the right person or department.
Benefits of Auto Attendant
Flexible Routing Options

– Route multiple incoming numbers to a single point destination, and callers can access common or custom menus with the touch of a button.
Flexible Greetings

– Change your greeting or create schedules any time via the online interface.
Professional Greeting for Small Companies

– Even the smallest company, or a "virtual" company with no physical office, can present a professional, "big company" image to callers, routing calls to employees who are geographically distributed, or to mobile employees without fixed-line phones.
Simple Menu and Customization

– Create submenus and update as needed.
Savings

– An Auto Attendant can replace or assist an operator by automating incoming phone calls. Plus, it doesn't require huge capital investments or maintenance fees.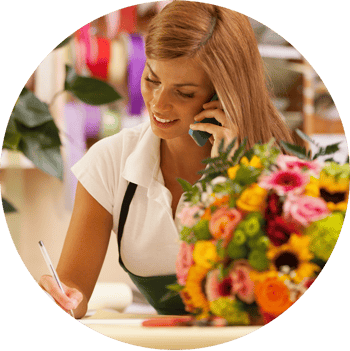 - FROM THE BLOG -
How to Improve Customer Service with Hosted VoIP
Customer service is not just a driver of an organization's image and reputation. It also shapes long-term retention and revenue. By prioritizing customer service, you can achieve returns comparable to dramatic reductions in spending or increased profit. Learn how on our blog.