How much downtime can your business afford? It's time to protect your investments and disaster-proof your business.
Statistics show that businesses impacted by a disaster seldom recover, and those without an effective plan to quickly get back up and running typically do not reopen. Telesystem's private colocation facilities are designed to protect your mission-critical data.
Let us help protect your operations
One of the easiest ways to disaster-proof your business and plan for future growth is to place your key computing systems in a colocation facility. Specifically built to withstand natural and man-made disasters like floods, tornadoes, and fires, housing your servers in one of Telesystem's Data Centers ensures your business can keep running.
Telesystem is uniquely equipped to offer businesses colocation space in increments as small as 1 Rack Unit - we have even the smallest business need covered.
With 24/7/365 event monitoring, fully redundant power supplies and connectivity, Telesystem's geographically redundant data centers stand up to the worst of conditions – providing security and stability that go beyond on-premise solutions.
Ready to disaster proof your business? One of our solutions experts would be glad to walk you through how Telesystem's Colocation services can benefit your business.
Discover our Private Colocation Facilities
Disaster resilient and ultra secure, Telesystem's enterprise-class private colocation facilities provide the flexibility, reliability, and security for today's rapidly expanding data needs so you can rest assured your information is safe and available when you need it.
- FROM THE BLOG -
How to Choose the Right Server Colocation Solution
Colocation is often a viable alternative to both on-premises setups and cloud servers and a good choice for many SMBs that want scalable IT operations without having to oversee the necessary space, electricity and physical security on their own. For the right customer, the benefits of colocation services are wide-reaching. Follow the link to learn more.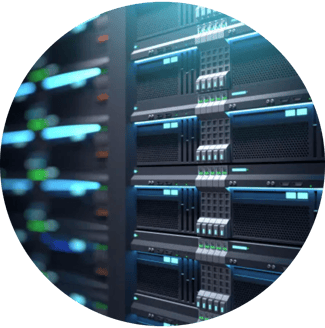 Stay Connected
Sign up for our newsletter to receive new product updates and tips on how to optimize your business communications.
Sign Up for Newsletter