Cybersecurity Insiders
Telesystem Podcast

Cybersecurity Insiders
with Karlene & Ira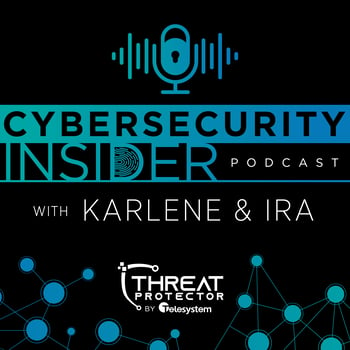 Register now and never miss an episode of our monthly live video show!
Cybersecurity Insiders is the only monthly livestream series dedicated to helping customers and partners understand the ever evolving threat landscape.
Join us as we dive into the world of Cyber Crime with special guests and relevant security tips for business to protect yourself in these dangerous times.
Prefer to Listen in?
Find us on your favorite Podcast platform, including:
Stay Connected
Sign up for our newsletter to receive new product updates and tips on how to optimize your business communications.
Sign Up for Newsletter