Manufacturers Trust Telesystem
Enhance collaboration and production workflow while managing threats

Manufacturing facilities require communication solutions that support high-precision workflows while enabling sustainable growth and technological evolution
As your business needs and technologies evolve, you need a partner you can trust to manage them. manufacturing facilities depend upon reliable communication solutions and agile networks to support new technologies and foster growth.

99.999%
Network Uptime

99.999%
DDoS Attacks Stopped

+62
Industry-Leading NPS
Telesystem's comprehensive range of network, communications, cloud computing and managed services can help your manufacturing business modernize its operations while lowering costs and protecting against any damaging outages or disasters.
Manufacturers partner with Telesystem to modernize their telecommunications infrastructure to support growth and expansions, and enable more efficient operations.
Security and Compliance You Can Trust:
Avoid cybersecurity threats via Security Awareness Training and Email and Endpoint Protection. Our network security solutions and built-in DDoS protection help protect your sensitive data from unauthorized access and interception.


Reliable and Flexible Bandwidth:
Everyday workflows such as inventory management, bar coding, WiFi and Hosted VoIP phone systems, all require dedicated bandwidth which can be better managed through an SD-WAN implementation.


High Performance and Better Productivity:
Utilize collaboration solutions such as UCaaS and video conferencing, as well as SD-WAN to dynamically steer traffic and leverage multiple modes of transport for backup and failover.


Seamless Operational Continuity:
When your network goes down, everything in your facility can come to a grinding halt. Telesystem can help your business stay resilient, recover quickly from any disaster, and future-proof your operations with solutions such as Dedicated Internet, SD-WAN, Managed WiFi, Cybersecurity, and more.
Telesystem Services and Solutions for
Manufacturing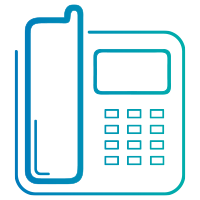 Hosted VoIP
With a hosted VoIP system, manufacturers get a more reliable and cost-effective phone system. Make and receive calls over the internet, easily scale to new sites and gain peace of mind with managed support at any time. A VoIP solution is the logical upgrade from a legacy PBX.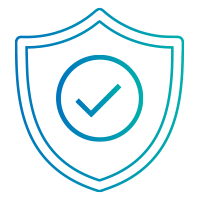 Dedicated Internet
Ensure that you have a private and reliable connection with Dedicated Internet. Our DIA offerings come with built-in DDoS protection, 24/7 monitoring, unlimited usage, and a robust SLA. DIA is ideal for hosted VoIP, UC and cloud-based applications of all kinds, thanks to its reliability and symmetrical bandwidth. Telesystem DIA is available over fiber, Ethernet over copper and T1/T3 lines.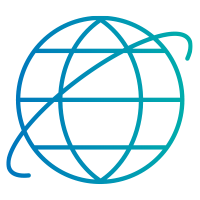 Broadband Internet
Our customizable broadband plans can supply up to 100+ Mbps of bandwidth to your manufacturing business. Share files, download data, stream video and connect via VoIP with colleagues, business partners and customers from everywhere.
Learn More About Broadband Internet


SD-WAN
SD-WAN is the best way to support real-time apps like voice and video by using a combination of broadband internet, MPLS, cellular and satellite connectivity. In addition to enabling fail-safe performance, SD-WAN solutions also greatly simplify network management and provide better support for cloud-based services than traditional WANs.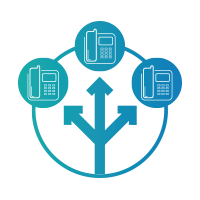 SIP Trunks
Consolidate voice and data on the same circuit with a SIP trunk. This setup spares you from overspending on blocks of PRI capacity, while also giving you crystal-clear call quality.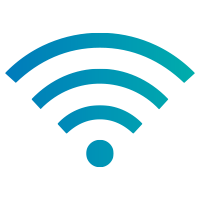 Managed WiFi
Telesystem designs, configures, installs, monitors and manages your secure wireless network freeing you from the burden and cost of setting up and managing a wireless network and allowing you to focus more on your business needs. Our solution is managed remotely, with 24x7x365 monitoring and maintenance of firewall, switches and Access Points (APs) as well as maintaining up-to-date firmware and patches.
OUR MANUFACTURING CUSTOMERS