Telesystem includes DDoS protection solutions in its network infrastructure, providing a front line of defense against the bots, botnets and malicious traffic that drive today's DDoS campaigns. Built on industry-leading threat intelligence, the Telesystem core delivers proactive defense at no extra charge to customers.
What is DDoS?
Distributed Denial of Service (DDoS) attacks are major threats to your network. A DDoS attack is an attempt to make an online service unavailable by overwhelming it with traffic from multiple sources. They target a wide variety of important resources, from banks to news websites, and present a major challenge to allowing people to publish and access important information.
Built-In DDoS Protection
As your front line of defense, Telesystem's network infrastructure includes built-in comprehensive DDoS threat protection capable of inspecting, detecting and defending in real-time, protecting your resources from malicious DDoS attacks.
Our network protection includes defense against bots, botnets, cyber threats and other harmful traffic at our core, unwanted and excessive traffic bans, malicious IP address blocking and advanced reporting and monitoring.
Because we believe in the benefit of this service, our network protection is passed on to our customers at no additional charge. Backed by industry leading threat intelligence, businesses can be confident that our defense system is proactively improving your security.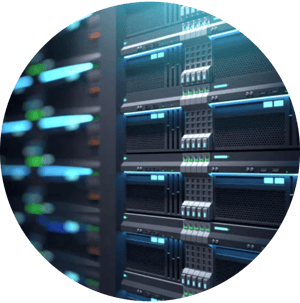 - FROM THE BLOG -
A Guide to Network Security and Protection
Strong network security ensures the safety and integrity of your company's computerized activities. Without it, there's excessive risk of your sensitive data being intercepted, of malware infecting your mission-critical systems and of data breaches costing you thousands of dollars to remediate. Find out how to shield your business from these cyberthreats.