- ThreatProtector Cybersecurity -
Endpoint Protection
Proactive Cybersecurity for Advanced Cyber Threats Against PC's, Mac's, and Servers
Stop responding to threats and start preventing them. ThreatProtector Endpoint Protection is a comprehensive IT platform that effectively secures business users and data while making systems more productive and reliable.
Our proactive whitelist security stack seamlessly protects your organization from viruses, malware, and ransomware threats while optimizing your cyber infrastructure.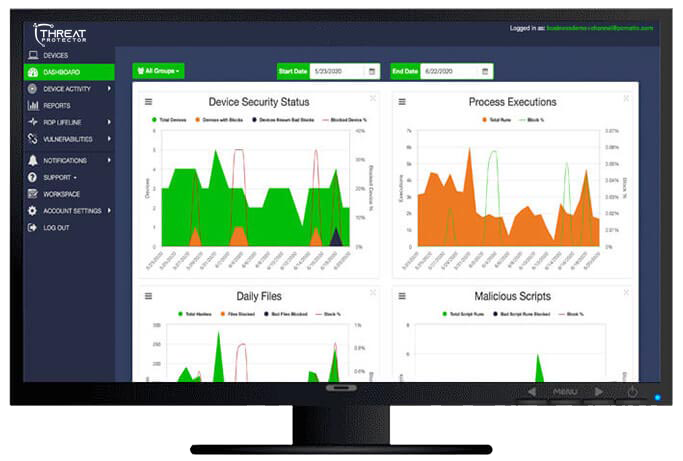 World Class Endpoint Protection
Raising the Bar in Centralized IT Security and Endpoint Management
Easy and Effective Whitelist Approach
We believe the most effective method for proactive detection is through application whitelisting. However, traditional whitelisting is difficult to deploy and even harder for IT staffs to manage.
Telesystem offers an alternative approach, with a globally automated whitelist managed by a team of professional malware researchers that automatically analyze unknown applications and categorize them globally.
Endpoint Protection Pricing
Mac or PC. Pricing is per month per device.
| | |
| --- | --- |
| 3 Year Plan | $3.00 |
| 2 Year Plan | $5.00 |
| 1 Year Plan | $6.00 |