Monitor, defend and secure. Protect your business with reliable, scalable, multi-point security from Telesystem.
Advanced Technology to Protect Your Network
Telesystem Managed Firewall provides a fast and secure solution for any size business. Protect against cyber threats with system-on-a-chip acceleration and industry-leading secure SD-WAN in a simple, affordable, and easy to deploy solution. Telesystem's Security-Driven Networking approach provides tight integration of the network to the new generation of security.
- FROM THE BLOG -
How to Avoid Common Threats to Enterprise Network Security
Enterprise network security is the corporate equivalent of passport control or customs at a port of entry, for instance an airport. In other words, it's designed to ensure that risks are screened in real time, preventative measures taken as needed, and safe passage provided for all compliant and trustworthy entries. Find out how to protect your business from common threats.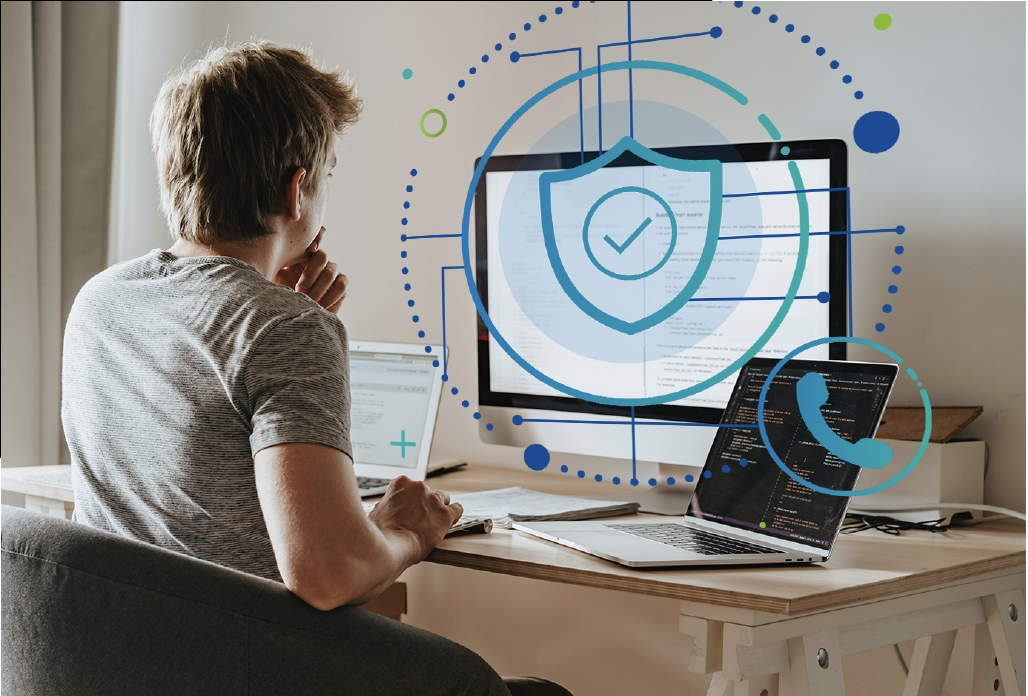 Key Advantages of
Managed Firewall
Security
Identify thousands of applications inside network traffic for deep packet inspection and granular policy enforcement
Protect against malware, exploits, and malicious websites in both encrypted and non-encrypted traffic
Prevent and detect against known and unknown attacks using continuous threat intelligence from AI-powered security services
Performance
Delivers industry's best threat protection performance and ultra-low latency using purpose-built security processor (SPU) technology
Provides industry-leading performance and protection for SSL encrypted traffic
High-density, flexible combination of various high-speed interfaces to enable best total cost of ownership for data center and WAN deployments
Next Generation Firewall (NGFW)
Reduce the complexity and maximize your ROI by integration threat protection security capabilities into a single high-performance network security appliance powered by industry leading Security Processing Unit (SPU)
Protect against network exploitable vulnerabilities with industry validated IPS that offers low latency and optimized network performance
Automatically block threats on decrypted traffic using the industry's highest SSL inspection performance, including the latest TLS 1.3 standard with mandated ciphers
Proactively block newly discovered sophisticated attacks in real-time with AI-powered advanced threat protection services
Features
Intrusion Prevention System (IPS)
Advanced Malware Protection
Application Control
Web & Video Filtering
Antispam
Security Rating
Telesystem Managed Firewall delivers the industry's fastest application identification and steering for efficient business operations and accelerates IPsec VPN performance for best user experience on direct internet access. Enable best of breed NGFW Security and Deep SSL Inspection with high performance, all setup and managed by Telesystem Professionals.