- Case Study -
Westlake Financial
About Westlake Financial Services
Westlake Financial Services is the largest privately held finance company in the United States with demonstrated growth year over year.
They continue to expand their teams, diversified business model, and more importantly, they are beginning to cement their role as a future leader in the automotive industry. They have a $3.6 Billion Portfolio Size and have experienced 30% annual growth. Westlake currently serves all 50 states and have over 28,000 signed dealerships.
Westlake Financial Services is a member of the Hankey Group of Companies and has sister companies and subsidiaries such as: Westlake ALPS, Westlake Flooring, Wilshire Consumer Credit and Western Funding.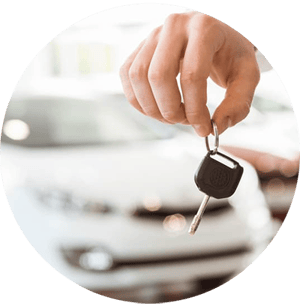 Westlake's Challenges
Prior to Telesystem, Westlake Financial Service's voice solutions included disparate service providers for voice, data, and toll free services.
Westlake was unhappy with their previous providers due to pricing, frequent outages, and overall customer support they were receiving.
The previous solution had limited bandwidth for MPLS and DIA, and they faced frequent issues when trying to complete short-duration calls.
Telesystem's Customized Solution
Telesystem offered Westlake freedom from the complexity of the varied vendors and technologies they had previously and packaged them into one box with one support team to call, one invoice, and one company responsible and accountable for their communication solutions.
Their newly designed solution included:
Increased bandwidth at all sites

Low latency site to site traffic

Several million minutes per month of long-distance

Enhanced toll free service

The ability to manage their own RespOrg and route toll-free traffic to separate underlying carriers on-demand
Telesystem's low latency (sub 20ms) site to site MPLS traffic was necessary for Westlake's mission critical applications. Additionally, their new solution allows for dialer traffic/short duration calls at no penalty.
Due to the success of this project, Telesystem's responsiveness, and their overall cost savings, the relationship between Telesystem and Westlake Financial continues to grow as they look to the future of their continued business expansions and communication needs.